I have so much to say and so very little organization of thoughts in my mind. So I'll just vomit it out through my fingertips, onto the keyboard, through the internet to this screen you are seeing now.
I'll do a numbered list, because who doesn't love a numbered list?
Number 1) You won't see a better catch.
EXCEPT ONE DAY LATER, YOU SAW A BETTER CATCH!
2) HUGE win over Miami, huh? Really, really huge. I thought the team played great. I like the fact that they came out and won this game for their embattled coach. I enjoyed being able to set aside my "FIRE LONDON" agenda for three hours and just enjoy that game as a Hoofan.
3) But the win, of course, sets up a really fucked-up Black Friday game against Virginia Tech, with literally everything on the line.
If Virginia Wins
-- We get to 6-6 (4-4 ACC), which means we get to a bowl game.
-- Mike London saves his job.
-- Not only that, but [because we can't have a head coach with anything less than a 4-year contract for recruiting purposes] Mike London earns a contract extension. I assume that extension would be heavily front-loaded and include some decent buyout options... but, still... a fucking extension.
-- If he's the coach into the 2015 season, London earns a $500K "longevity bonus." So UVA would spin a 180 from firing this guy to paying him more money. God bless America.
-- The team gets the additional practice time afforded by making a bowl appearance.
-- Virginia goes bowling for the first time since 2011.
-- Virginia goes bowling in a season Virginia Tech does not for the first time since 1991.
-- We hand the Hokies their first losing season since 1992.
-- We end Virginia Tech's stupid-long string of bowl appearances at 21.
-- I don't really buy that they'd force Beamer out, but we'd certainly accelerate his departure... because beating Virginia is literally all they have left.
-- Most importantly, we end their reign of terror over us at ten games, giving us our first win in the rivalry since 2003.
If Virginia Tech Wins
-- We're home for the holidays, no bowl game.
-- Virginia Tech fans step back from the ledge a little bit.
-- More misery for Hoofans. The win streak stands at 11. (We're tough, we can take it.)
-- Mike London is MAYBE* fired.
4) Let's talk about the asterisk I put next to the word "MAYBE," above. According to Jamie Oakes at
247Sports
...
"The more that I hear from sources close to those that would know, it doesn't seem likely that UVa is looking to make a change (and that was before Saturday's win)."
WAIT, WHATTTT???
I don't think Jamie's wrong. There's no more connected media insider than Mr. Oakes. In fact, if you're a real Hoofan, you need to be paying money to be a member of
his site
! But anyway... it's a little bit disturbing to me that the administration wasn't already overtly locked and loaded to make a coaching change after this season.
Was UVA not looking to make a change due to wanting to wait to see how the rest of the season unfolds? Or is it strictly a money thing? Or is it continued belief in Mike London? Or is it the need to focus attention elsewhere at this time?
Assuming a win over Tech and a bowl appearance, I'm ready to suck it up and climb on board for another season of London-led Virginia Football. But won't there be an extension that [has to] go along with that (remember, you have to maintain a 4-year contract for recruiting purposes)? And the $500K longevity bonus due in January? UGGGHHHHHHH.
I can understand wanting to keep the guy around if he takes this team to a bowl game this season. But I cannot understand or digest the concept of paying him more money at this point. It sure feels like a 6-6 season and an appearance in the Massengill Douchebag Bowl is the ceiling under London, and not the floor.
5) I guess it's time to start thinking about talking about bowl games, huh?
Instead of doing all of the heavy lifting on this myself, I'll just kick it over to a couple of good ACC-centric articles I found out in the blogosphere.
ACC bowl projections: Notre Dame's fade could shake up postseason destinations for several teams
ACC Bowl Projections, Week 13: A Rather Crowded Bowl Picture With One Weekend To Go
Cliff's Notes:
-- We beat Tech, we're in a bowl game.
-- The game we'd be playing in would be one of the following: Independence (Shreveport, LA) Dec. 27 vs. SEC #10 (C-USA conditional) /// Military (Annapolis, MD) Dec. 27 vs. American /// Quick Lane (Detroit, MI) Dec. 26 vs. Big Ten /// BITCOIN (St. Petersburg, FL) Dec. 26 vs. American
-- My quick scan of the interwebs led me to discover the following bowl projections:
Quick Lane [Detroit, MI] -- Virginia vs. Maryland
Quick Lane [Detroit, MI] -- Virginia vs. Northwestern
Military [Annapolis, MD] -- Virginia vs. Cincinnati
Military [Annapolis, MD] -- Virginia vs. ECU
Military [Annapolis, MD] -- Virginia vs. Temple
Independence [Shreveport, LA] -- Virginia vs. UAB
Bitcoin [St. Petersburg, FL] -- Virginia vs. UCF
-- Nothing says "CONGRATULATIONS ON YOUR .500 SEASON!" like a trip to [mother fucking] Detroit in late December. But hey, beggars can't be choosers. We'll take the Quick Lane Bowl, and we'll like it!
-- I hate that I don't hate the idea of playing Maryland in a bowl game. Would be a nice matchup, and another last chance to stick it to the Terps as they go stink up the Big Ten.
-- ECU scares the crap out of me. I think our D would stand tall, but that offense... with a month to prepare... yikes. That one could get ugly.
-- None of the rest of those matchups make me nervous. I think we'd have a decent-to-good chance at winning any of them.
6) Let's not get ahead of ourselves here. We have to beat Tech on Black Friday first. But look, you have to know, if there's one fanbase that is more unhappy than ours right now, it's Hokie fans. Poor, sweet, stupid, delusional Hokie fans. All they have is football, and all their football team has left is the win streak over UVA. Ultimately, I kind of think of Friday's game like we're George, getting ready to put the bullet in the back of Lennie's skull. Poor, sweet, stupid, delusional Hokie fans.
7) Am I the only one who thinks it's incredibly fucked up that there stands a very real possibility that VT will be looking to replace Beamer before UVA looks to replace London?


8) I also wonder if I'm the only one who thinks Virginia Tech fans should be very careful about what they wish for. Beamer probably needs to retire, yes. But we're talking about VT's Rumpelstiltskin, the one man who could spin hay (in this case, hog manure) into gold in Blacksburg. It's a better job in 2014 than it was when Beams took over in 1991, but don't get it twisted. Blacksburg is still a cow town, and in the ever-expanding college football universe, the VT job is still small potatoes. I hear Hokie fans say names like Pep Hamilton, Rich-Rod, and even (seriously, I heard this one) Chip Kelly, and all I can do is laugh. Careful, Hokie fans, because reality is about to bite you in the nuts, just like it bit down hard on Hoofans. 2014 Hokies = 2000 Hoos, is all I'm saying. Why are you so eager to commence your version of the Al Groh and Mike London eras?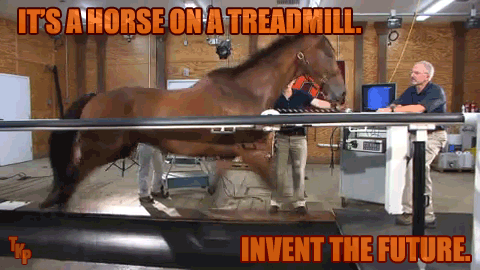 9) Hey, maybe I should talk about the actual football game about to be played on Friday night? Tech's offense is... in a word... awful. A picture is worth a 1000 words in this case:
Predictable that I would post this, but no less hilarious.
So their O is putting the O in OFFAL. Ours isn't much better, but at least we have a pulse. Our defenses are about the same, I'd say. Ours might have a bit more legit talent up front, but theirs will be fueled by the VT/UVA psycho bloodlust they always seem to conjure up for this game, so I call it a wash. Special teams are both horrendous, but I'd take Ian Frye over whatever #99-wearing shitbag little kicker they trot out, so it's a slight UVA edge. Ultimately, I like our talent more than theirs, and I think their death spiral is spinning more dramatically than ours... so the Hoos win an ugly, interesting, horrendous game. My pick:
Virginia 19, Virginia Tech 13
Offal.
10) What does Vegas think? They opened things up at VT (-1), but since then the line was bet up to UVA (-2)... and then bet back down to UVA (-1) / pick-'em. The over/under is 40.5, and I'm taking the Hoos and the under, at about 51% confidence in the pick and 101% confidence in the o/u.
11) It's Tech week. GO HOOS. Crush the Hokies.
Fuck it, I'm going deep.